Photo City Sagamihara 2023 ENGLISH PAGE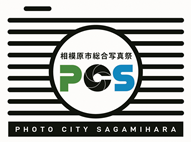 このページの言語タグは日本語となっています。
Photos for the New Century
Photo Festival for Both Professional and Amateur Photographers
Photo City Sagamihara
Ayumu Baba 「moment」
Inviting amateur photographer to enter!
The City of Sagamihara in Japan, a friendship city of Wuxi, China, has been hosting the annual photo festival, "Photo City Sagamihara" , since 2001, directing a spotlight on photography culture that is supported by a wide range of population, in a century where the spiritual aspect of culture is becoming more appreciated.
This photo festival offers a forum for professional and amateur photographers to showcase their works. Various events are incorporated surrounding the photo exhibition, making the festival a cultural event in which every Sagamihara citizen can participate.
Sagamihara has positioned this event as a "new culture created in Sagamihara", and has issued an invitation for photographers to enter works for exhibition both in Japan and overseas.
Winning works will be exhibited at the photo exhibition in Japan.
Underlying Concepts of Photo City Sagamihara
To hold a photo exhibition of the works by professional photographers who are active in Japan and other Asian countries and by amateur photographers from all over the world.
To hold events where citizens can actively participate and to create and expand the chain of interactions and exchanges through photography.
To introduce the festival as "new culture created in Sagamihara" both in Japan and overseas.
How to Enter
Qualification: Amateur photographers
Theme: Free
Size: 20.3cm x 25.4cm ~25.4cm x 36.4cm for both black and white and color photos. For high school students or less can apply for 12.7cm×17.8cm size.
Number of works to be entered: Up to 5 points per person. If the work is a series of multiple photos, only three photos can be put together. The photos should be clearly identified as part of a set with the order and the position specified (Please use the attached Entry Form and tape it on the back of each photo).
Entry form: Please tape on the back of each work an entry form (use the attached entry form or a similar form can be made by photographer) that describes the title, details of the shot, address, name, age, occupation and telephone number, and send it to the address specified.
Deadline: Works must be submitted by Friday, June 23, 2023
Judges:
Ms. Etsuko Enami, Photographer
Mr. Mitsugu Ohnishi, Photographer
Mr. Yoshihiro Hagiwara, Photographer
Results: Winners will be notified, while the results will be published on the City of Sagamihara web page and in camera/photo magazines in the middle of August, 2023. Whenever applications or photo works violate the application guideline, or whenever the organizers consider the photo works to be similar to any other works or to be doubly-applied, the winning prize may be cancelled, even after if the works have been already awarded.
Works for Exhibition: Photographers of winning works will be asked to re-print the works in the sizes of 35.6cm x 43.2cm ~50.8cm x 61.0cm and re-submit them by the date to be specified later. If the work is made of 3 photos, the photographer will be asked to re-print them so all the photos can fit in the frame for the photos of the above sizes for re-submission. Winners will be asked to donate their works to Sagamihara city for exhibition.
Framing for Exhibition: Framing (including mat cutting) will be taken care of by the organizer.
Exhibition Place: Sagamihara Citizen's Gallery (Sagamihara Station Building, 4F, Sagamihara Station (JR Yokohama Line))
Awards:
Gold (1) Award certificate, trophy, and 100,000 yen
Silver (2) Award certificate, trophy and 70,000 yen
Bronze (3) Award certificate, trophy and 50,000 yen
Citizens encouragement award (1) Award certificate, trophy and 50,000 yen
Green award (3) Award certificate, trophy and 30,000 yen
Works accepted (50) Certificate, trophy and a prize equivalent of 5,000 yen
Junior award (1 each for students of elementary schools, junior high schools, and high schools) (3) award certificate, trophy, digital camera etc…
Junior encouragement award (2 each for students of elementary schools, junior high schools, and high schools) (6) award certificate, trophy, book token of 5,000 yen (Tosho card)
Others:
Works to be submitted should not have won any awards or prizes in the past.
There are no submission charges.
All rights related to the subjects in a photograph should be cleared by the photographer before entering the contest.
The photographer's name and certain other information will be disclosed in the announcement when his/her work wins an award or is accepted.
The copy right to winning works belongs to the photographers. However, the organizer retains the right to use them on newspapers and magazines.
The winning works will be exhibited at the Photo City Sagamihara 2023 in Japan together with the winning works by professional photographers. They will also be displayed at future Sagamihara exhibitions overseas.
Submitted works will not be returned to the photographers.
Organizer: Executive Committee of Sagamihara Photo Festival "Photo City Sagamihara"
Co-sponsors: City of Sagamihara, Sagamihara Board of Education, Sagamihara Citizens Cultural Foundation
Supporters: Ministry of Foreign Affairs, Agency for Cultural Affairs, City of Wuxi, Kanagawa Prefecture, Japan Photographers Association, 7 national and local newspaper companies, NHK (Japan Broadcasting Corporation), etc.
Address for submission and inquiry:
Sagamihara Photo Festival "Photo City Sagamihara" Executive Committee Secretariat Office
c/o Cultural promotion Div.
City of Sagamihara
2-11-5, Chuo, Chuo-ku, Sagamihara, Kanagawa 252-5277 Japan
telephone. +81-42-769-8202
e-mail:bunkashinkou@city.sagamihara.kanagawa.jp
このページについて、ご意見をお聞かせください